The Guadalupe River is known for some of the best trout and fly fishing in Texas. This famous river is approximately 250 miles long and flows all the way down to the Gulf of Mexico! You can expect to find rainbow and brown trout as well as a variety of bass during your fishing trip. Our Texas campground is located right along the Guadalupe River, so we are well-versed in the best Guadalupe River fishing spots for all types of fishermen! Below, we've outlined the 8 best fishing areas along the Guadalupe River in hopes that you'll soon find your go-to spot!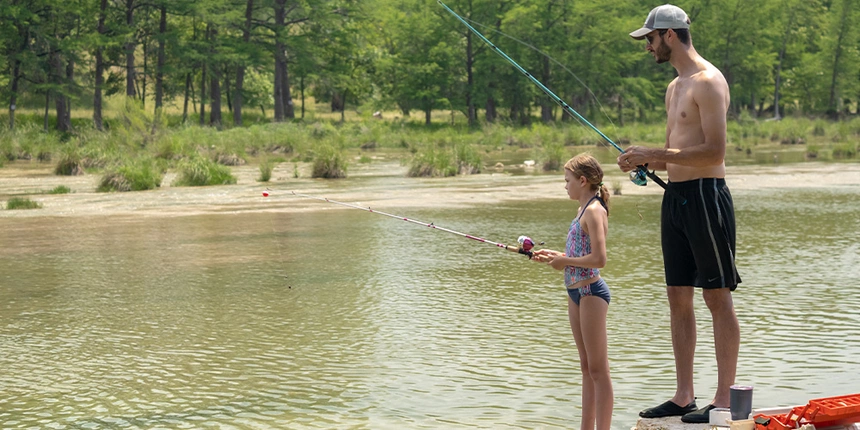 Jellystone Park™ Guadalupe River
One of the best Guadalupe River Fishing spots is, of course, our very own Texas campground! Our Camp-Resort is right along the Guadalupe River which means you can walk from your cabin or RV sites and fish. Please note, we do require a fishing license.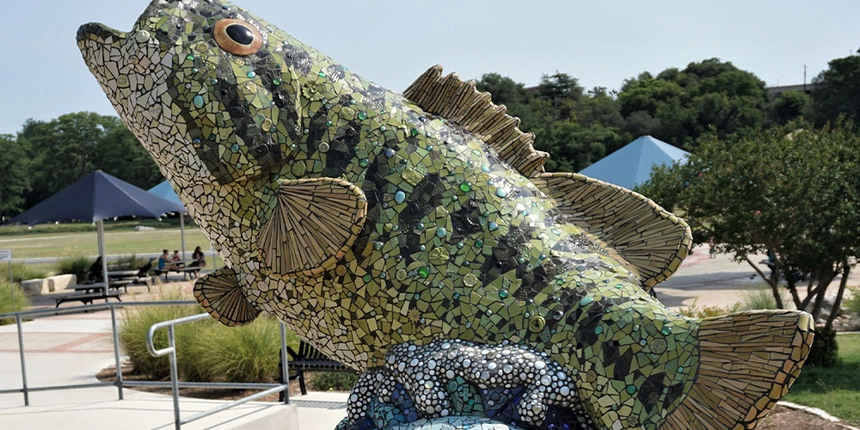 Photo by kerrvilletexascvb.com
Louise Hays Park
Only 8 minutes from our Camp-Resort,
Louise Hays Park
, is a great option for trout fishing along the Guadalupe River. The
Texas Parks & Wildlife Department
restocks the river at this location once or twice a year. Recently, they released 1,200 trout in to the river!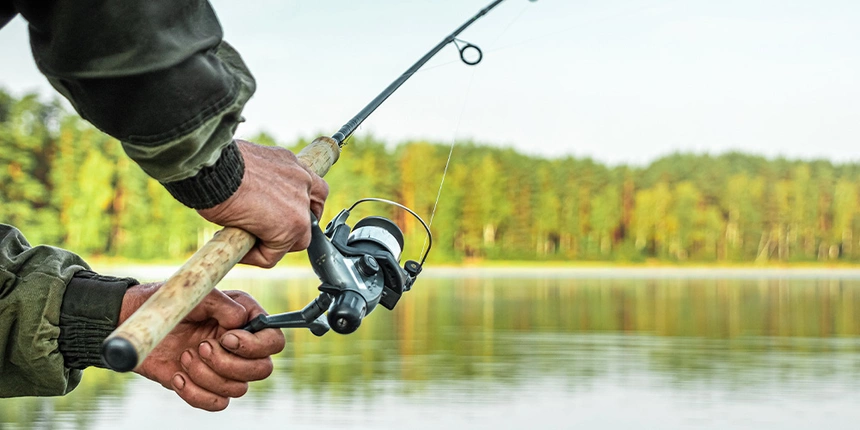 Ingram Dam
Ingram Dam
is located 5 minutes from our Camp-Resort! This next fishing location has reported the largemouth bass as being one of the most popular catches. One should also keep in mind the best times to go fishing, and can check these out
here
.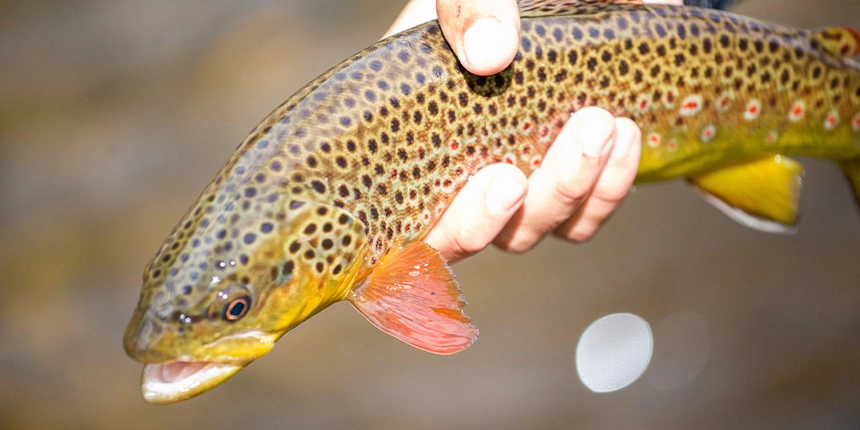 River Acres Park
Along the Guadalupe River sits River Acres Park. Located about 1.5 hours from Jellystone Park™ Guadalupe River, this small park has beautiful river access. The water is shallow, allowing for a more casual fishing experience. If you are looking for a family friendly spot to take the kids fishing, River Acres Park is a must. Plus, this park has a lot of fun sunfish and smaller trout to catch!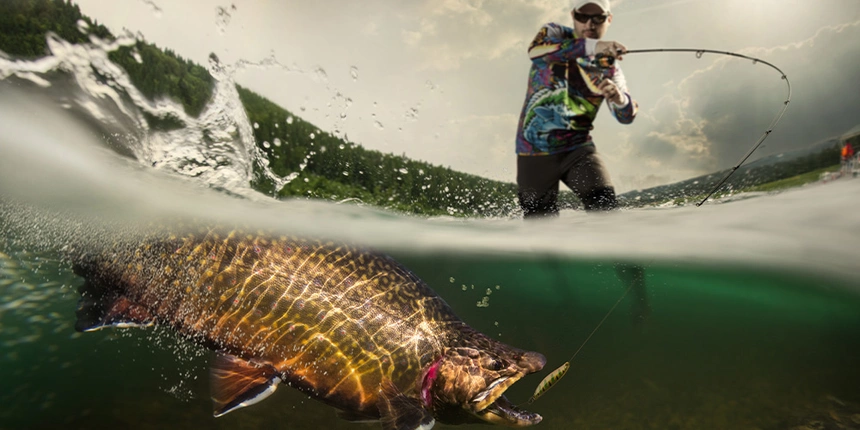 Lone Star Fly Fishing
Lone Star Fly Fishing is another excellent charter, offering two Guadalupe River trips as well as trips on the San Marcos River and Canyon Lake! Join them for one of their Canyon Lake charters to catch huge striped bass and largemouths!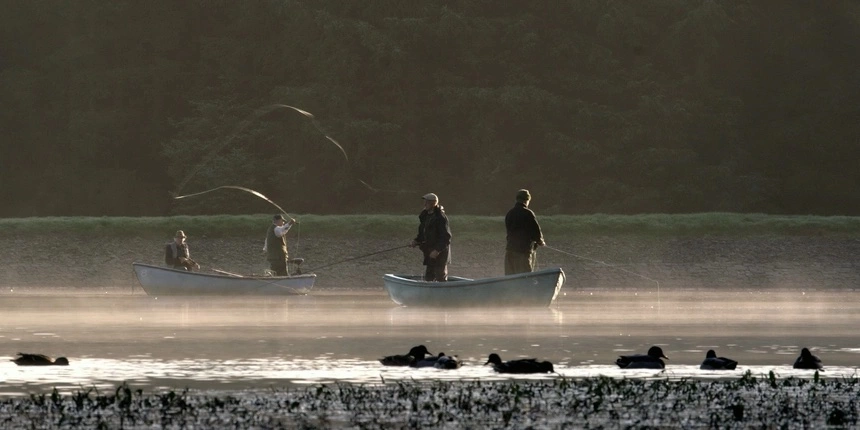 Reelfly
One last charter that offers fishing trips along the Guadalupe River is Reelfly. Reelfly has charters in Canyon Lake, the Guadalupe River, and the San Marcos River, but they are also expanding their service to the South Llano River and a few more spots. Join one of their guides to make your Guadalupe River fishing trip one to remember!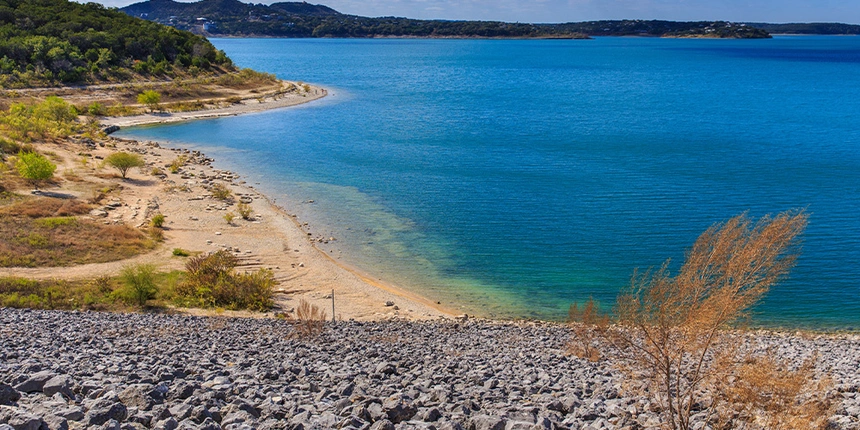 Canyon Lake Dam
Canyon Lake Dam
was completed in the 1960s, creating Canyon Lake as well as a cold water environment suitable for Trout in the tailwater below. The Canyon Lake Dam is right above the Guadalupe River, which makes it another great fishing spot! Largemouth bass anfles are tge most successful on Canyon Lake during the spring, fall, and winter months.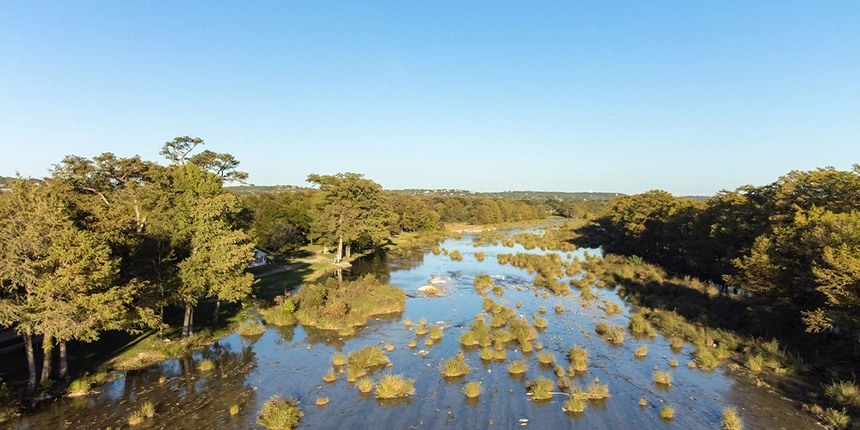 Kerr Wildlife Management Area
If you are hoping to go above the Canyon Lake Dam, make sure to visit the
Kerr Wildlife Management area.
This is going to be more of a warm water fishery, so you'll have your chance at bass, sunfish and perch.
Across from the wildlife management check-in area you'll find parking and great access to the river. You'll be able to wade for several hundred yards up and downstream without finding water that's overly deep.
We hope this guide gave you an idea of which Guadalupe River fishing spot is the right one for you. If you're looking to stay at a Guadalupe River campground after your full day of fishing, Jellystone Park™ Guadalupe River offers a variety of
cabins
and
campsites
for all types of campers! Plus, we are located right along the Guadalupe River, where you'll be able to bring your pole, bait, and sunscreen, and fish the day away - steps away from your site! You can check availability
here
or give us a call at (830) 460-3262. We hope to see you reel in a big catch (or two) during your Guadalupe River fishing trip!