When planning the perfect trip to anywhere, food is a huge consideration. It can be stressful trying to find the perfect place to eat for the family or a nice brewery or winery to visit on your own. Fortunately, when it comes to the city of Kerrville, TX we've got you covered. Jellystone Park™ Guadalupe River is located just off the Guadalupe River and located right in Kerrville near Ingram, TX. As a result, we've become experts on the area. Below, we've outlined a few restaurants, wineries, and breweries that we personally recommend and hope you give a try during your next visit!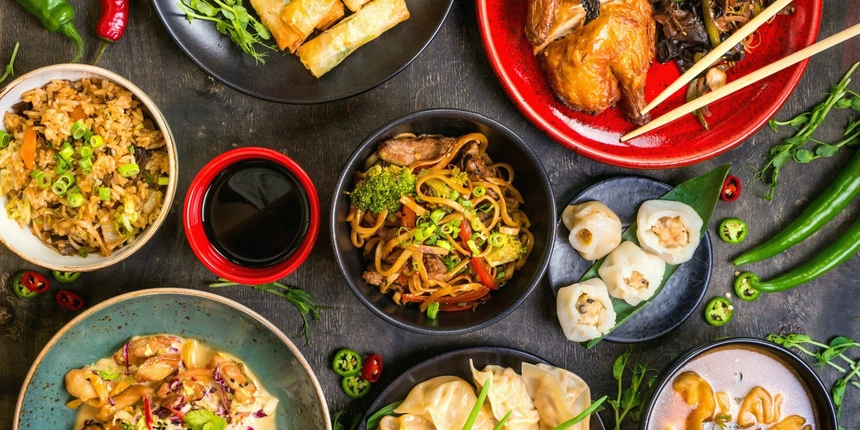 Restaurants
Finding a place to sit down and grab a bite can be tough. With so many different options and varying reviews, it can be difficult figuring out what places are truly good. Well, we can help with that! The Kerrville area has tons of restaurants to choose from with delicious food options. We've compiled our top five Kerrville, TX restaurants below!
Rails a Cafe at the Depot
Rails a Cafe at the Depot, or simply Rails Cafe, is a quaint cafe located in a restored 1914 train depot. This cute cafe has some great food offering homemade soups, appetizers, lunch, and dinner specials. They have great lunch options like paninis, burgers, and other great sandwiches. For dinner, they have other hearty options like Osso Bucco and chicken alfredo. If you're looking for a nice spot with history and charm, check out Rails Cafe.
1011 Bistro
Winner of the 2023 OpenTable Diners' Choice Award, 1011 Bistro offers some of the best fine dining in Kerrville. Located right on the Guadalupe River, this restaurant in Kerrville, TX is always full and making reservations is an absolute must. With large windows facing the river, this romantic spot is a great place for a date night. With a variety of fresh salads and entrees to choose from, this is one spot you won't want to miss out on.
Soaring Dragon
Looking for some Chinese food in Kerrville? Soaring Dragon has you covered. For the past 5 years, Soaring Dragon has been voted reader's choice for the best Chinese restaurant in Kerrville. Using experienced chefs and quality ingredients, Soaring Dragon offers a wide array of different Chinese dishes for you to choose from. From sweet and sour chicken to kung pao squid, this place makes everything fresh and delicious.
River Rock Pub & Pizzeria
River Rock Pub & Pizzeria is the best spot for a slice in Kerrville. Beyond being on our Camp-Resort's property, giving our campers access to great food while staying with us, this pub has some of the best rated food in the area. With brick oven pizzas, outdoor seating, sports, live music and more this active and fun pub is a great place to grab something to eat!
Bill's Bar-B-Que
What would a list of the best restaurants in Kerrville be without a BBQ recommendation? If you're in need of a good BBQ spot, head over to Bill's Bar-B-Que. Bill's is the oldest BBQ spot in Texas with over 40 years of experience. They use Texas sourced meats and make everything else from scratch. Do yourself a favor and try their brisket and ribs, their potato salad, sausage and, well, everything.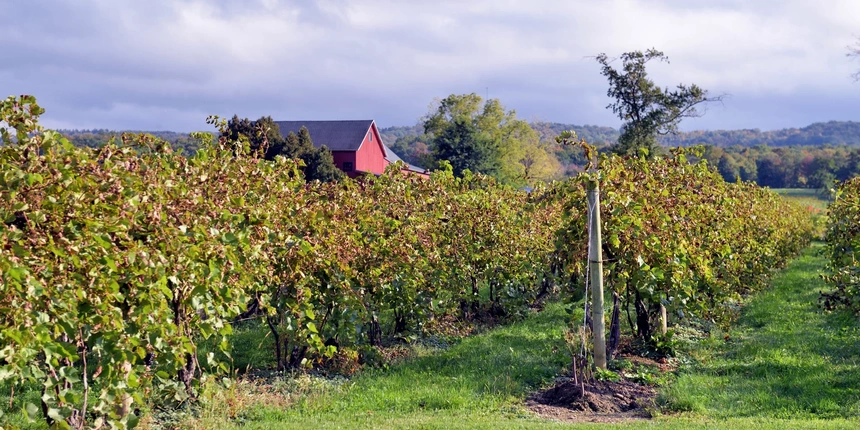 Wineries
The Texas Hill Country area, encompassing the Guadalupe River and Canyon Lake as well as surrounding areas, is the largest American Viticultural Area in Texas and the 3rd largest in the country. Vineyards thrive in a variety of different elevations out here, but the region's base of limestone soil aids in terroir needed to make some of Texas' finest wines. Because of this, the Kerrville area is home to some great wineries that you should visit!
Kerrville Hills Winery
Kerrville Hills Winery is kind of a big deal, and not just in Kerrville. Their wines have won many different awards including a double gold in the San Francisco Chronicle. They make a variety of different wines and have even made wines for over 30 different wine brands, helping them jumpstart their winery. Give their tasting room a visit and try some of their award winning wines at this top-rated winery in Kerrville, TX!
Turtle Creek Olives and Vines
Dan and Sue Schulse began their winery in 2016 after visiting and spending some time in Italy. This trip inspired them to launch Turtle Creek Olives and Vines as something they could pass down for generations. For them, family is at the center of the business and is the reason they had to keep their home base in Kerrville. They make small batch wines and only make a few at a time to ensure the best quality they can.
Noblemen Wines
Noblemen Wines was started by husband and wife duo Austin and Katie Pitzer, together they opened their winery in 2019. They source their grapes locally and are dedicated to crafting quality wines at this Kerrville winery. They make a variety of wines and offer tastings of their wines starting at $20. For $30, they also offer a tour of the winery with the owner himself.
Bending Branch Winery
Located in Comfort, TX, just outside of Kerrville, sits Bending Branch Winery. This winery merries old world techniques with modern science using Cryo-Maceration and Thermoflash fermentation. Their winemaker and founder, Dr. Bob has won a variety of accolades with what he calls his "Next World Wines." If you're looking for some great wines, give Bending Branch a try.
Singing Water Vineyards
Also located in Comfort, and on the Hill Country AVA this winery's 124-acre property operates their own vineyard where they grow most of their grapes. Beyond great wines, Singing Water Vineyards has many events like live music and date night pasta making classes. They also have plenty of great wines to sip on while there - for $25 you can try 5 of their award winning wines during your visit.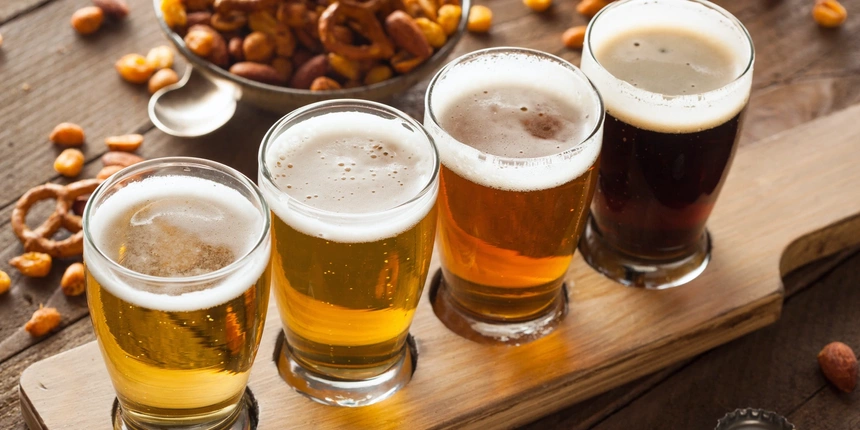 Breweries
Kerrville, TX offers plenty of breweries but finding the best ones to visit can be tricky. Fortunately, if you're looking for a cold one in Kerrville or trying to sample some craft brews in Comfort, these five breweries we've compiled below should have you covered.
Basement Brewers of Texas
Four friends who bonded between a love for craft beers and coaching their kids' sports found themselves starting the Basement Brewers of Texas. This brewery welcomes pets, kids, and outside food allowing everyone to have a fun and enjoyable experience while at their brewery. They have a large selection of rotating craft beers on draft and operate out of a 1947 wholesale produce market. Between the atmosphere and owners, this is one cozy spot you'll want to visit.
Pint & Plow Brewing Company
Pint & Plow Brewing Company has great food, coffee, and beer. This small spot makes sure that they serve as more than just the neighborhood brewery, they serve as a meeting ground between old friends and new ones. With live music almost every weekend and fantastic food options like their grilled cheese, burgers, salads, pizzas and more, Pint & Plow is a great spot for all.
Off Main Brewing
Off Main Brewing, located just off of Main Street, is a brand new boutique Kerrville brewery. They make beers inspired by the Texas Hill Country and the natural beauty of it. They craft beers inspired from all sorts of aspects of the Texas Hill Country, "From crisp and refreshing brews that evoke the gentle breeze of the Guadalupe River to bold and robust IPAs that pay homage to the rugged terrain." Give this new brewery a shot and try some of their craft brews!
Trailhead Beer Garden
If you plan on hiking the Kerrville River Trail, you're bound to be thirsty by the end of your hike. Fortunately, Trailhead Beer Garden is conveniently located right at the end of the trail. They have live music on the weekends giving you something to enjoy while you have a seat and relax after a long day. They have plenty of different drinks made by local breweries for you to enjoy and try while you relax in their garden.
Busted Sandal Brewing Company
Busted Sandal Brewing Company is veteran owned and operates on the belief in hand crafted beers, sustainability, and using local, fresh ingredients. They aim to please the most intense beer fanatic while also making brews that the average beer drinker can enjoy. They have a ton of great beers to try during your Kerrville camping trip!
Whether you're looking for a nice family restaurant, a beautiful vineyard & winery, or a cozy taproom to discover, Kerrville, TX has a place for you. If you need a place to stay while out here though, check out our Guadalupe River campground, as we are only a short distance from all of these excellent spots! To book your stay, call (830) 460-3262 or click here to view availability. We look forward to seeing you soon!