If you're visiting our Camp-Resort this season, you'll probably need a few suggestions for things to do outside of our Guadalupe River campground! With all that we have to offer, you won't need to leave our Texas campground unless you're itching to explore the surrounding area! Fredericksburg and neighboring towns have plenty of options for family-friendly things to do. Here is a mix of 10 things to do near Fredericksburg, TX to keep in mind for your next stay with us!
Family-Friendly Attractions: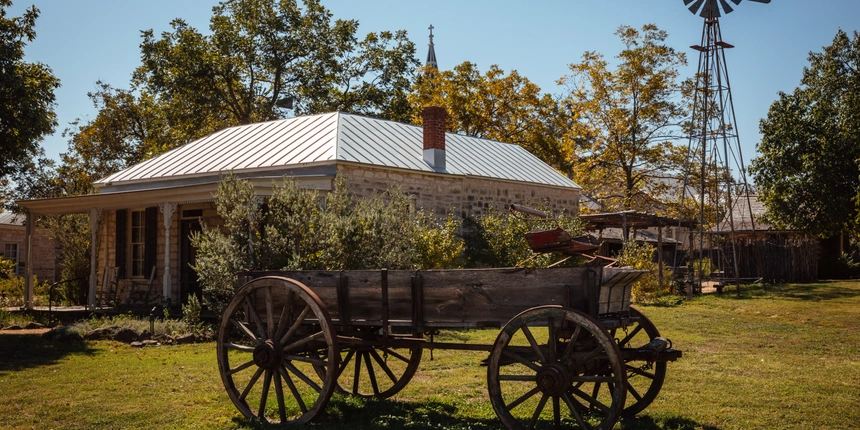 Fredericksburg Pioneer Museum
These 3.5 acre grounds feature historic buildings including a one room schoolhouse, log cabin, barn, and more. These buildings house tons of history and onsite they even have the volunteer fire department museum featuring many pieces of 20th century equipment. If you're in the area, make sure to check out the Fredericksburg Pioneer Museum!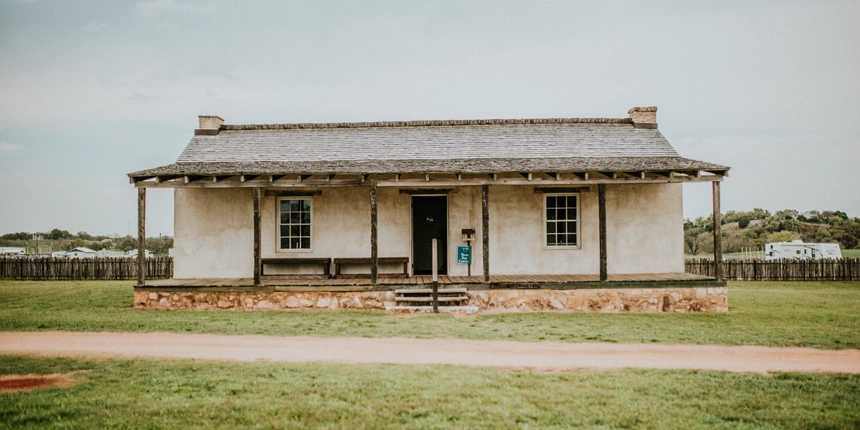 Photo Courtesy of Fredericksburg Texas Online website
Fort Martin Scott
Fort Martin Scott, the first army outpost on the Texas frontier. This historic site has many different army buildings. The base was in operation in the 1850s and was used as a camp, and was later occupied by the Confederate Army during the Civil War. This is a top thing to do in Fredericksburg, TX that you won't want to miss!

Lukenbach, TX
Waylon and Willie and the boys may not be around when you visit, but if you're in Fredericksburg, any country music fan is bound to stop in Lukenbach. Grab a beer from a local bar, browse the general store, or enjoy live music! This historic town is legendary to country music fans and is a must visit if in the Fredericksburg area.
Top Local Restaurants: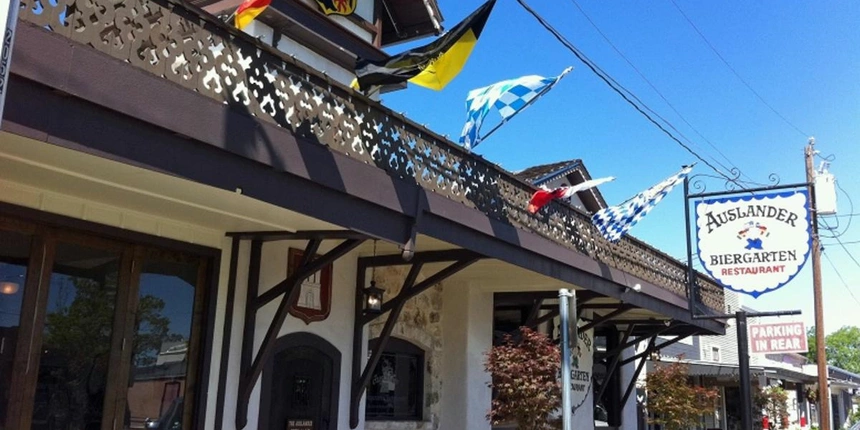 Photo courtesy of Visit Fredericksburg website
The Ausländer
For over 20 years, the Ausländer has been operating in the heart of Fredericksburg, TX offering authentic German food. They have a variety of fun dishes to try as well as a variety of beers. For anyone in the area, the Ausländer is an excellent place to get a bite to eat.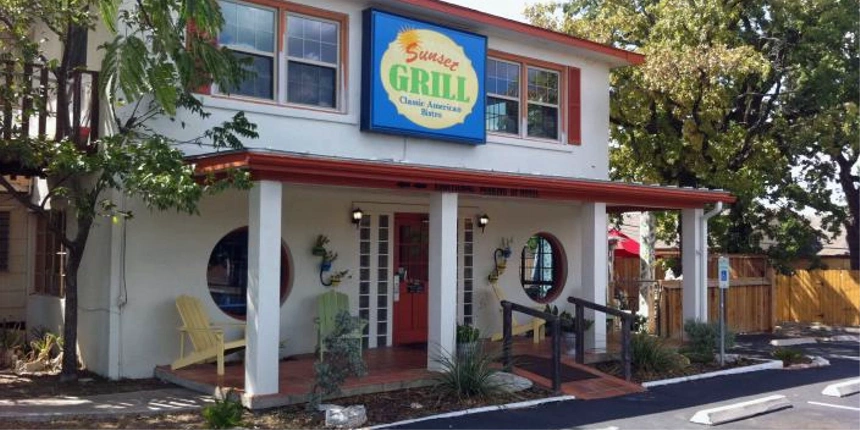 Photo courtesy of Visit Fredericksburg website
Sunset Grill
For a nice brunch spot, Sunset Grill has great breakfast, brunch, and lunch options! This cute and fun brunch spot is a great place to visit! With their sandwiches and brunch plates, they've established themselves as one of the most popular places in Texas Hill Country.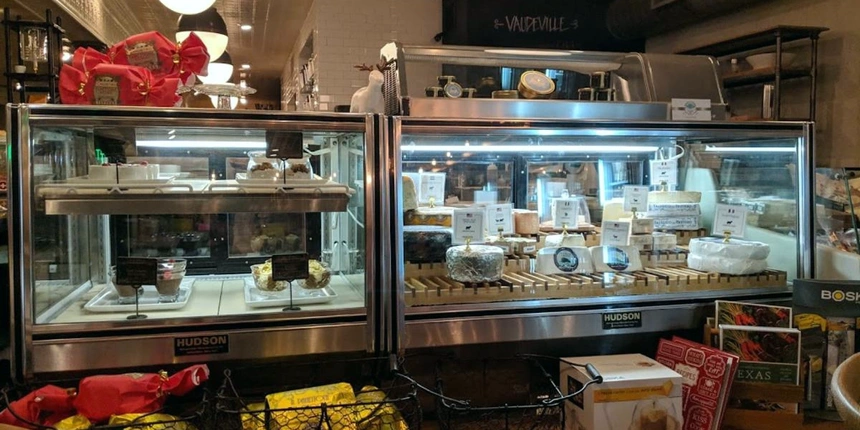 Photo courtesy of Visit Fredericksburg website
Vaudeville Bistro
Vaudeville Bistro is a bistro located in the basement of the main building, inside also holds a gourmet market, wine club, and more. This unique restaurant has easily the best food in the area. Their lamb, specials, desserts, and more are delicious and make visiting worth it everytime.
Best Nearby Activities: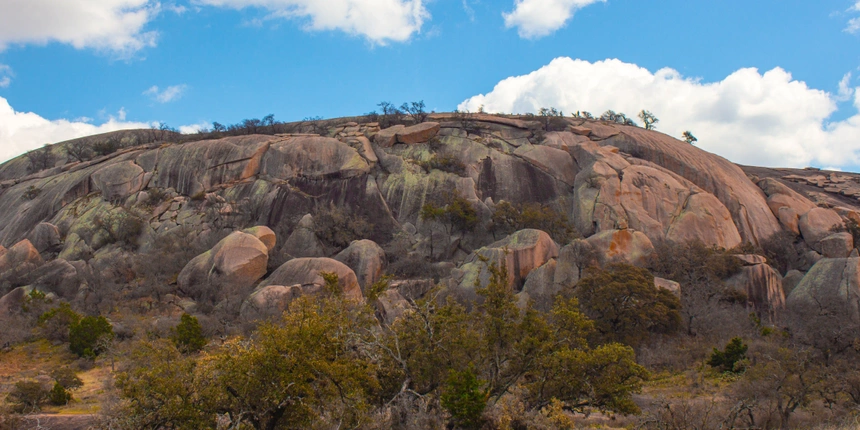 Enchanted Rock
Risen above the Texas Hill Country sits Enchanted Rock. This enormous pink rock has been the center of myths and legends for years. You can hike up the rock and see phenomenal views of Texas Hill Country. Check out these beautiful sights and hike over 11 miles of trails when you visit Enchanted Rock!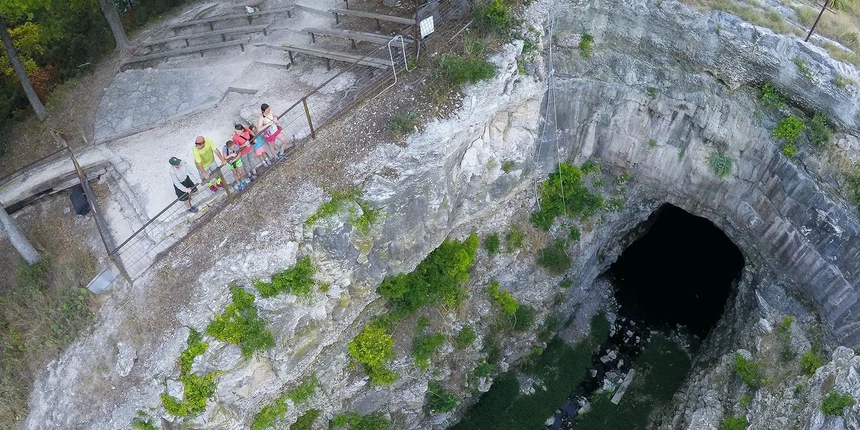 Photo courtesy of Texas Parks and Wildlife website
Old Tunnel State Park
Old Tunnel State Park's namesake is an old railroad tunnel. This railroad tunnel is home to around 3 million bats! For those who weren't surprised by that fact, you can see the bats all fly out of the tunnel! Tickets are required, but are only $2 for upper area viewing and $5 for the lower level. If you're in the area, and don't mind the idea of bats, this is one stop worth making.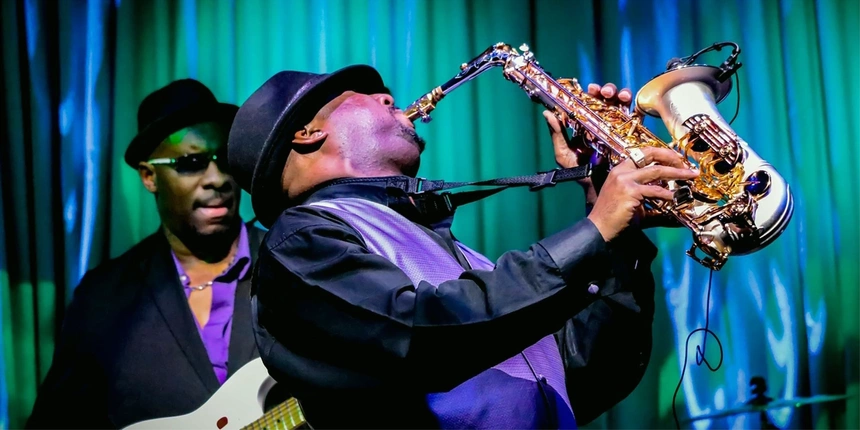 Photo courtesy of Absolute Charm website
Rockbox Theater
Looking to experience some live music in Fredericksburg? Rockbox Theater is a great place to start. This theater is a state-of-the-art venue that focuses on the Rock 'n' Roll music of the 50's and 60's however, they've started to branch out a bit more since their founding. Make sure to check their schedule and see who's playing during your visit!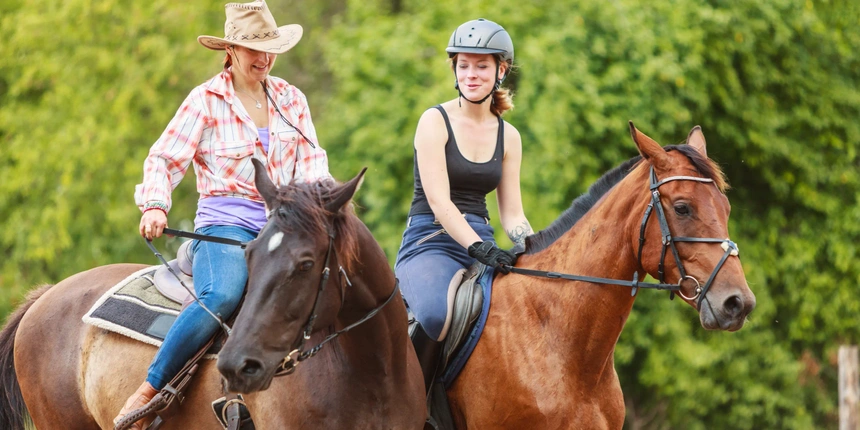 Bit & Bridle Stables
If you're looking to feel like a cowboy for the day, check out Bit & Bridle Stables. They offer horseback trail riding in the Texas countryside! Their trail rides are about 2 hours long and even include a short lesson to make you feel more comfortable on a horse. Come experience this fun thing to do in Fredericksburg and to see the beautiful Texas countryside.
Hopefully you're able to add a couple of these stops to your itinerary next time you stay with us! Our Camp-Resort is the perfect homebase if you're traveling to Texas and interested in camping near Fredericksburg, TX. While there is plenty to do at our Camp-Resort, we hope you can venture out to Fredericksburg and other nearby towns to see some of our local favorites!